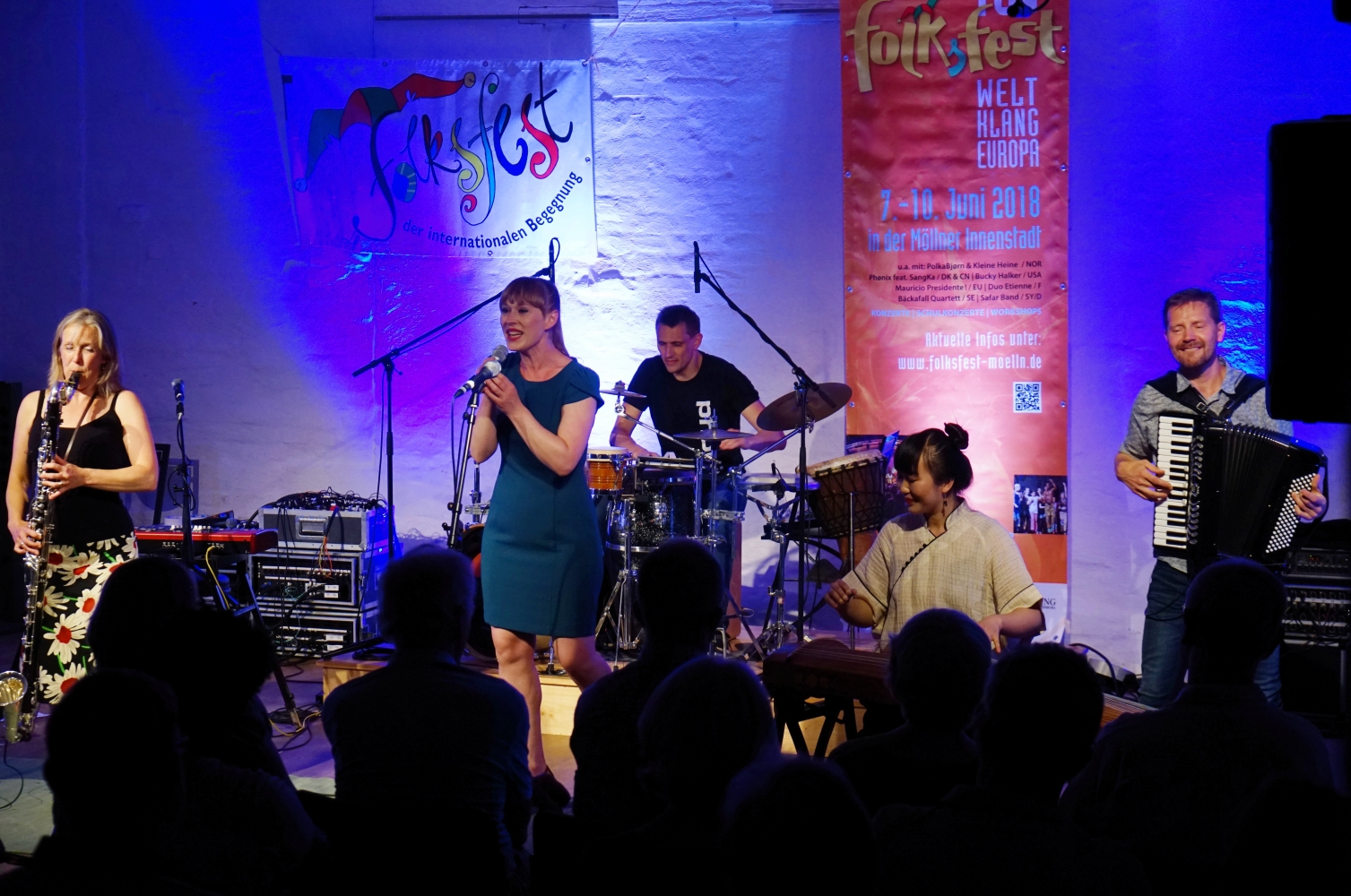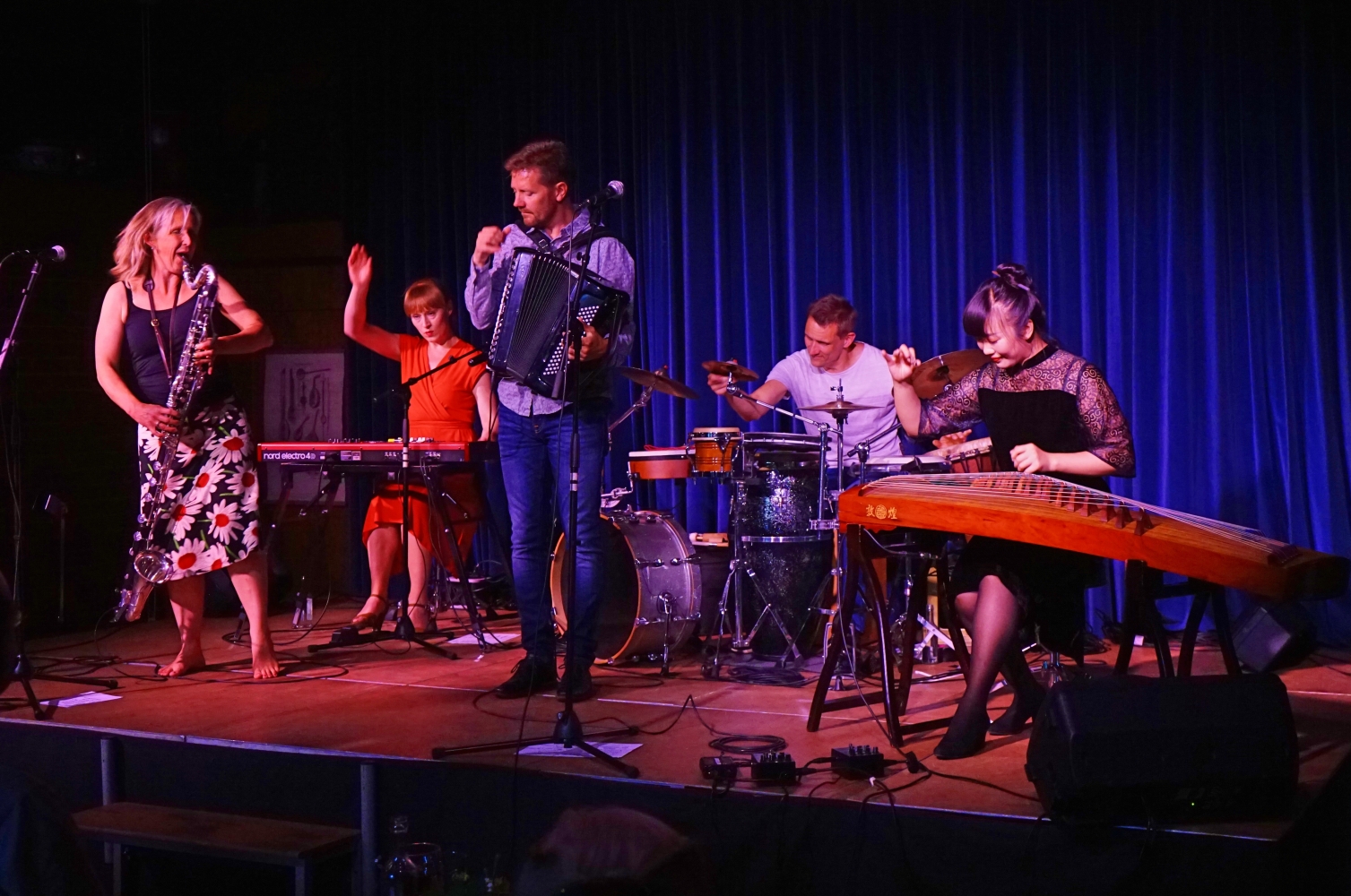 Phønix and SangKa – a Chinese-Danish Music Adventure.
The fairy tale between SangKa and Phønix began in a raw factory building in Beijing's new art district 798. At the opening of the new Danish Cultural Institute in 2014 Phønix played Danish folk music in the one end of a big factory building, meanwhile SangKa stood in the other end of the building and let the notes flow from her Chinese instrument. Soon they began to play together and they created an entirely new and unique sound universe within the meeting of two very diferent musical traditions. Since then they have played multiple concerts together both in Denmark and in China.
The Chinese guzheng has a dreamy pentatonic sound, which in a beautiful way plays up against Phønix's energetic groovy sound. The repertoire is a mixture of Danish folk ballads, traditional Chinese tunes, new compositions and improvisations played with virtuosity, humor, empathy and joy.

In 2017 Phønix and SangKa released the album "Groovy Guzheng"

SangKa:
is a young upcoming guzheng player whom lives in Beijing and is educated at the Chinese Conservatory of Music. SangKa is in spite of her young age, already an acknowledged musician in China, where she even contributed to the opening music at the Olympic Games in Beijing in 2008.
---