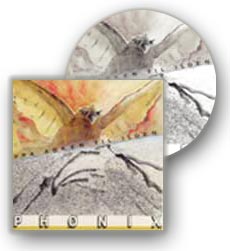 "Everything is presented with vivacity and zest by a group reviving traditional folk music with their unique style." - Søren Chr. Kirkegaard, Jyllandsposten

"This is the sound of a living tradition. This is new Danish Folkmusic. See if you can listen to this whilst keeping your feet still." - Producer John Pilkington

The Phønix debut-CD. Recorded in FE-Sound in Århus, July 1995. Guests are: Kjeld Friis (percussion), Klaus Vester (bones), Svend Kjeldsen (bodhran).

Sold out on CD but still available on cassette.